Wireless audit is highly recommended for complex, growing Enterprise WLANs which can considerably slowdown and develop lags over a period of time. Under-performing wireless networks will hamper productivity of users and will require lot of attention and resources of the IT department. There could be various reasons for degradation of services of a WLAN. It can be grouped under 2 major categories:
1. Spectrum issues.
2. Hardware issues.
1.Spectrum issues:
Spectrum issues can be diagnosed through a professional wireless site survey. The survey is done using special software and hardware tools to scan the quality of available WiFi spectrum. The outcome of the survey will help in addressing issues affecting propagation of signals in the air such as interference, channel overlaps, wrong AP positioning, onsite materials, building materials etc.
2.Hardware issues: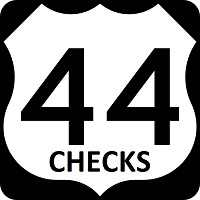 Issues related to wireless hardware like access points and controllers need to be diagnosed through a comprehensive hardware audit.
All WLAN devices should to be accessed and checked for configuration discrepancies. The devices include all wireless access points and the wireless controller.
Accolade Wireless carries out 44 different checks under below 4 categories:
Network Design Check
Wireless Security Check
Air Management Check
Hardware Configuration Check
The outcome of the hardware audit will be a detailed audit report, summarizing the findings. The report will help an organization to take stock of overall wireless hardware health and quickly execute the required changes in the system using their internal resources.
WiFi Speed Optimization
In case an organization requires expert help in fixing the wireless issues, Accolade Wireless can also help in optimizing their complete wireless ecosystem. Using the wireless audit report and site survey findings, we can analyze all the pain areas and deficiencies in the WLAN and the wifi spectrum.
After analysis, we will plan the execution of required changes in the network. Based on the complexity and ramifications expected, configuration changes may or may not require downtime of the network. A detailed execution plan will be documented and discussed with the organization before implementation.
After taking the organization in confidence, all the required changes will be quickly implemented by our skilled engineering team. The outcome will be a highly secure and robust wireless network capable of handling extreme day-to-day requirements of end users. All the implemented changes will be documented and submitted to the company for future reference.